About Us
Fred Coraz has been in law enforcement since 1992 and is a graduate of both Marion County Reserve Academy and the Indiana Law Enforcement Academy. Fred Coraz started his law enforcement career as a Reserve Deputy for the Marion County Sheriff Dept. Fred Coraz served as a reserve Deputy from 1992 to 1997. During Fred Coraz's tenure as a Reserve Deputy he was recognized by the Marion County Sheriff Dept. in 1994 for capturing a auto thief after a brief auto and foot pursuit and in 1996 Deputy Coraz was promoted to rank of Sergeant.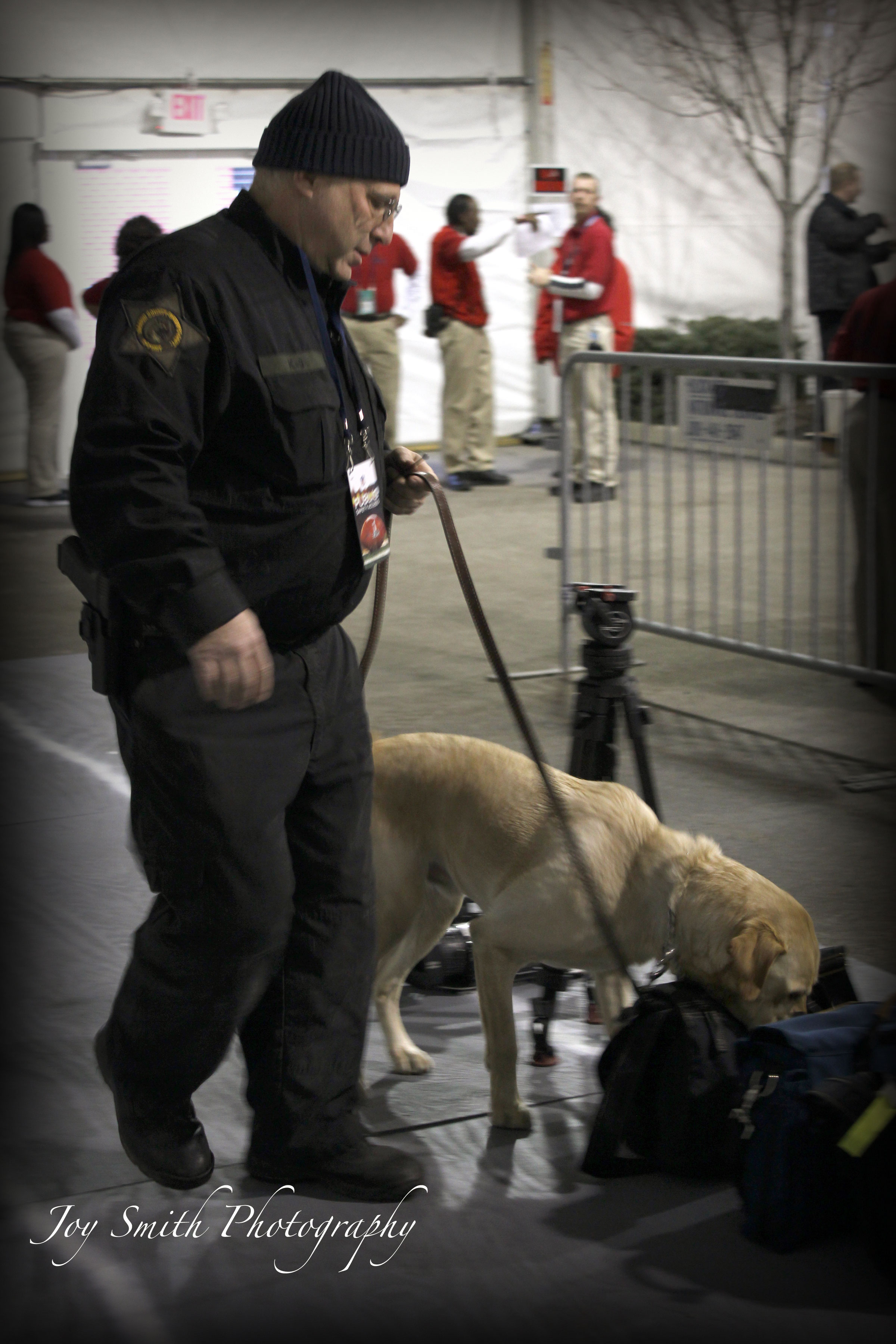 In 1997 Fred Coraz was hired by M.S.D. Pike Township police Department, in 1999 Fred Coraz was promoted to rank of Patrol Supervisor and also became M.S.D. Pike Township Police first K-9 Handler with K-9 Ozzie an explosive detector dog. During the terrorist attack of September 11th 2001 the City of Indianapolis called upon Fred Coraz and K-9 Ozzie to assist at Indianapolis International Airport searching planes and luggage on the runway that had been grounded due to the crisis. Fred Coraz and K-9 Ozzie were also tasked with searching the airport for explosives. Fred Coraz was also responsible for recognizing gangs and gang activity at the school district of M.S.D. Pike Township and also partnered with Indianapolis Metro Police Department in assisting with many of their gang investigations. Fred Coraz was also called upon by the Marion County Juvenile Courts as an expert witness on recognition of gang members and gang activity and was also a member of the National Major Gang Task Force. Through the United States Attorney Office of the Southern District Fred Coraz also attended Middle Atlantic-Great Lakes Organized Crime Law Enforcement Network on Hispanic Gang Investigations.

Fred Coraz was also recognized by Department of Justice for completing training for "Terrorism: Know Your Adversary". Fred Coraz was also certified by Northeast Counterdrug Training Center as a School Resource Officer, a Crisis Intervention Officer by Marion County Crisis Intervention team, Bomb Investigations by Public Agency Training Council, WMD Law Enforcement Response Action and WMD Law Enforcement Protective Measures.
In 2010 Fred Coraz left M.S.D. Pike Township Police Department and was hired by the Marion County Sheriff Department. Fred Coraz is assigned to the Criminal Warrant section as a Warrant Deputy and K-9 Handler with K-9 Reno. Fred Coraz currently holds three certifications by ATF, Indianapolis Metro Police and American Working Dogs Association.
Sylvia Farahan-Coraz is the lead trainer for Coraz Security. Sylvia is a Certified School Safety Specialist who has access to a wealth of training and resources that enable schools and businesses to develop safety plans security audits and drills. Sylvia received her B.A. from Bloomington Indiana in1977, in 1981 her M.S. Reading Endorsement from Butler University and in 2002 her Certification: Indiana Elementary Administration and Supervision License from Butler University.

Sylvia has twenty years teaching experience at Indianapolis Public Schools before she retired and was also a Professor at Indiana University. During Sylvia tenure at Indianapolis Public Schools she was awarded the ABCD Award (Excellence in Teaching-Over & Above the Call of Duty) and the PTA Award (For Outstanding Performance and Excellence in Education). Sylvia was also a member of Minorities Administrator Program and a Member of IASP Indiana Association of School Principals. Also while working at Indianapolis Public Schools Sylvia implemented supporting and evaluating instructional programs/practices, implemented federal program guidelines as Title 1 Coordinator and served as Community Liaison between teacher, parents, and students.